We have discounted packages available to reward commitment.
Don't forget, if you are a new pupil, these packages can be booked. It's worth getting in touch to see what offers are available. Automatic at £35 and Manual £33 per hour.
Have a test booked soon? Contact us about our 5 hour package that can help you out, we can help!
KWIK PASS Driver Training
Current Learner Offer.....
This offer is currently live, prices have been reduced on all packages and courses to reflect this discount, to ensure you are eligible and receive the discounted price – Automatic £35 and Manual £33 per hour and block bookings are £340 for Automatic and £320 for Manual Lesson for Luton only.
Please show a copy of the offer to your instructor, this can be on a smart phone or a printed copy of the leaflet.
Share this with friends and colleagues so they don't miss out and take advantage of KP20 offer, only valid for a limited time and can be withdrawn at any time by KWIK PASS management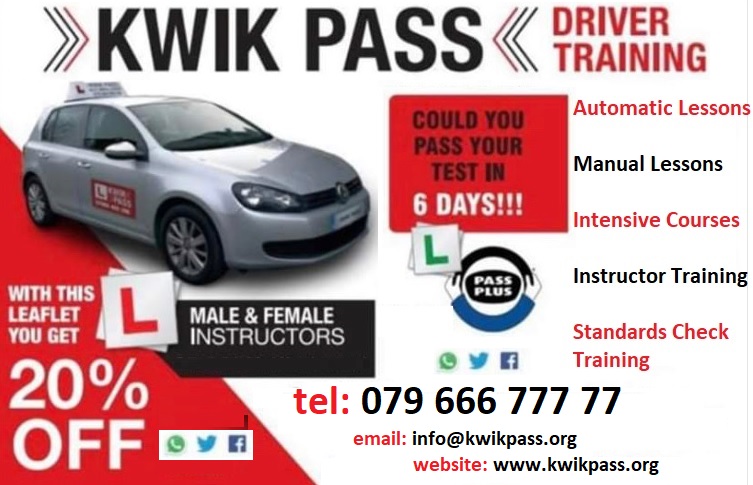 Links For Our Customers...
Driving Essential Skills Cars
See all of KWIK PASS' pricing